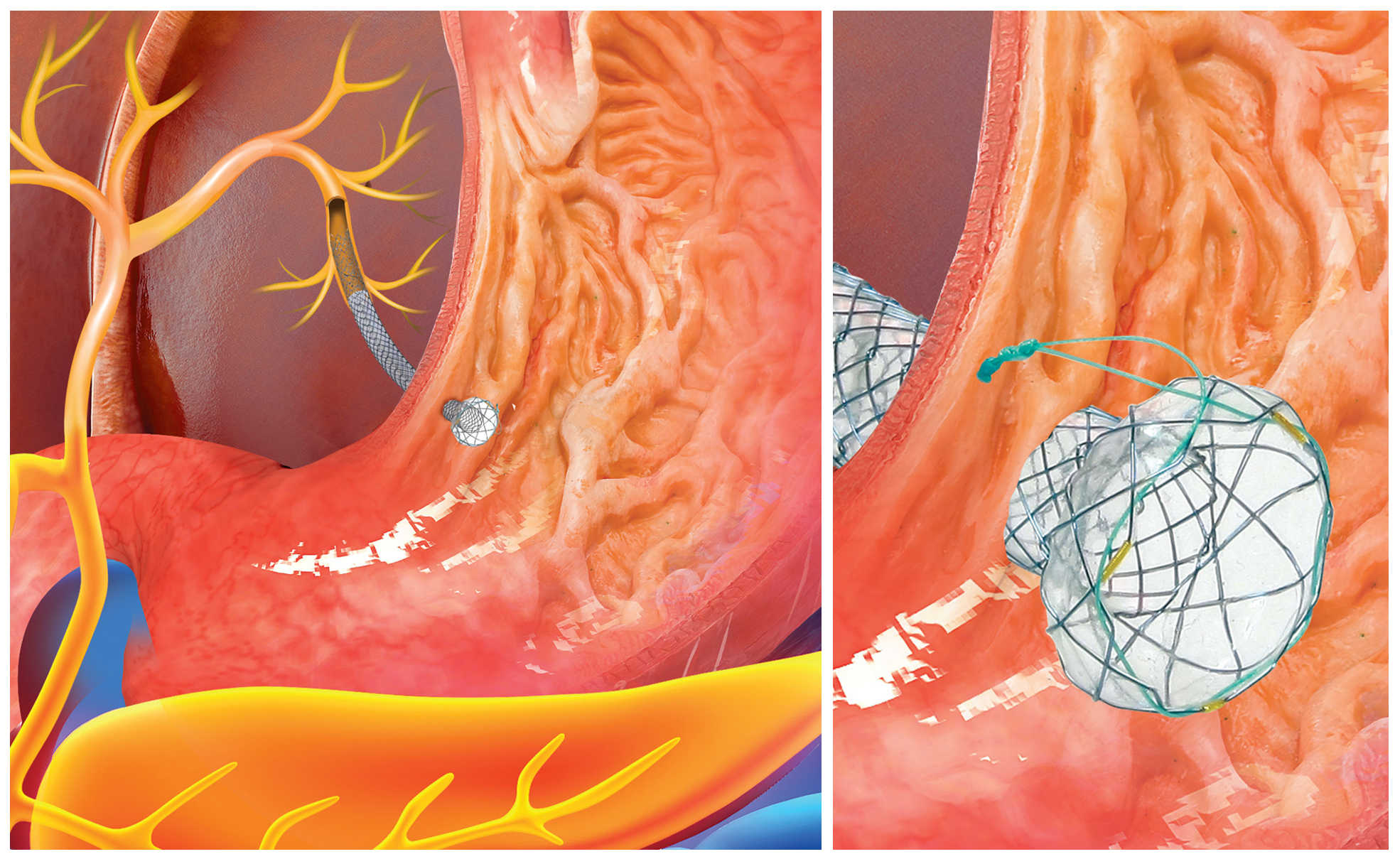 Introduction
Alternative option for the treatment of obstructive jaundice when endoscopic biliary drainage is not achievable and end-bare cover metallic stents for Endoscopic ultrasound-guided hepaticogastrostomy (EUS-HGS)
Indications for use (Intended use)
The Non-Covered Biliary Stent is used for application in palliative treatment of bile duct stricture caused by malignant tumors.
Product Overview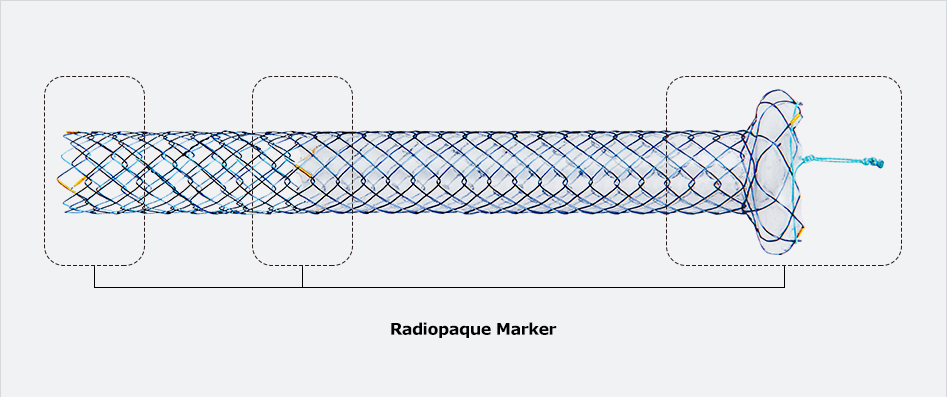 Flange head prevents migration into the hepatlc duct

Covered prevents the bile leakage from hepatlc duct

Uncovered prevents migration In hepatlc duct and avolds blocking the side branches
- Radiopaque markers provide clear view on fluoroscope
- Lasso for easy repositioning and removal
Resources
ORDERING INFO.
Endoscopic Application
*Increment of 10mm
Stent(mm), Delivery Device
Stent(mm)
Delivery Device
Diameter
Usable Length*
Total Length
Length(mm)
Diameter(mm/fr)
BPD10060-E180
10-20
54
60
1800
2.83/8.5
BPD10080-E180
74
80
1800
2.83/8.5
BPD10100-E180
94
100
1800
2.83/8.5
※Sizing and availability varies by country
All medical devices have associated risks. Please refer to the package insert and other labeling for a complete list of indications, contraindications, precautions and warnings. For further information on the Products, please contact your local M.I.Tech(Hanarostent) Representative.